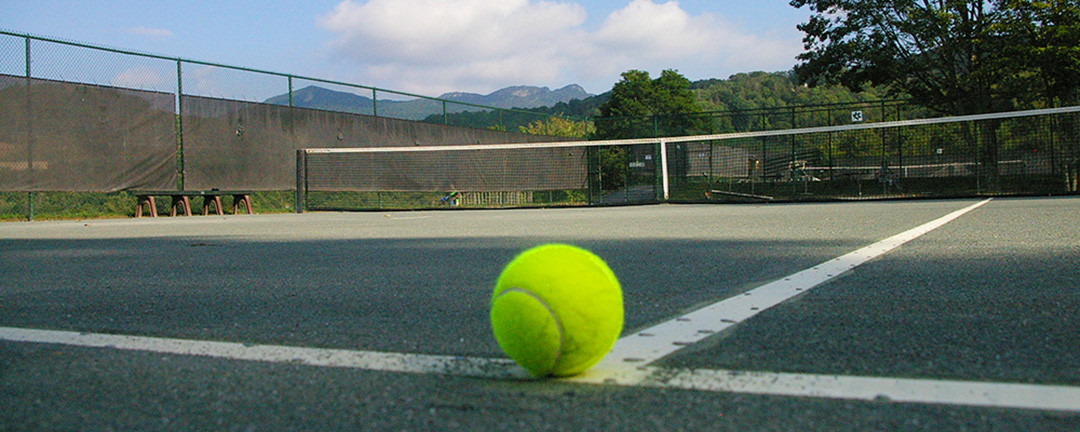 TENNIS OPENING MAY 13, 2019
The tennis at Sugar is spectacular. Six courts, meticulously maintained of fast-dry, Har-tru clay, are wildly popular from May through October. Mens, womens, and mixed play "friendlys'' can be found every day of the week. And like the golf, the tennis facilities are open to everyone, either on a pay as you go basis, or economical season pass options.
---
---
General Rates
Singles: $40 for 1.5 hours ($20 per person)
Doubles: $40 for 1.5 hours ($10 per person)
Discounted Rates (After 2pm)
Singles: $20 for 1.5 hours ($10 per person)
Doubles: $20 for 1.5 hours ($5 per person)
All day Sunday: Play for after 2pm rates
Season Pass Rates
Non-Village Taxpayer: Individual $455 | Family $580
Village Taxpayer: Individual $375 | Family $500
Monthly Pass Rate
$145 (Unlimited)
**Sugar Mountain Tennis Lesson/Clinic/Camp Rates**
**Dates, Times Events are subject to change and/or cancellation without notice, please check with Gene for updates. ~ Contact Gene for more info on these Tennis Events,
and to schedule a tennis lesson or clinic. Gene Highfield: 754-300-7224 / GHTennis@gmail.com
Sugar Mountain Tennis Lesson Clinic Camp Rates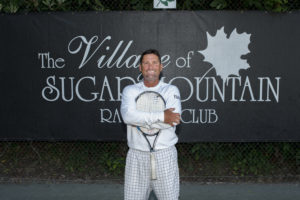 Gene Highfield has over 25 years tennis teaching experience. Gene was born in St. Croix U. S. Virgin Islands and was a summer kid growing up in the High Country. Gene played tennis on a tennis scholarship and was a Big 8 Champion at The University Of Oklahoma. After graduating college, Gene played 10 years of Davis Cup for The Virgin Islands competing against top tennis players in the world and also representing The Virgin Islands in The Pan American Games, Caribbean and Central Games and The World University Games. While participating in Davis Cup, he compiled 5 doubles USTA gold balls in The USTA Men's Open National Championships earning the number 1 ranking in men's open doubles in the United States. With the level, talent and knowledge, Gene promises to get you to the next level of tennis, in singles and is a doubles specialist. He will help you with the nuance of doubles to get the free doubles point to having different strategies to win points in any situation a doubles team may be in. We offer tennis clinics to all ages and levels. Come to Sugar tennis to enjoy a sweet time with Gene and the crew.