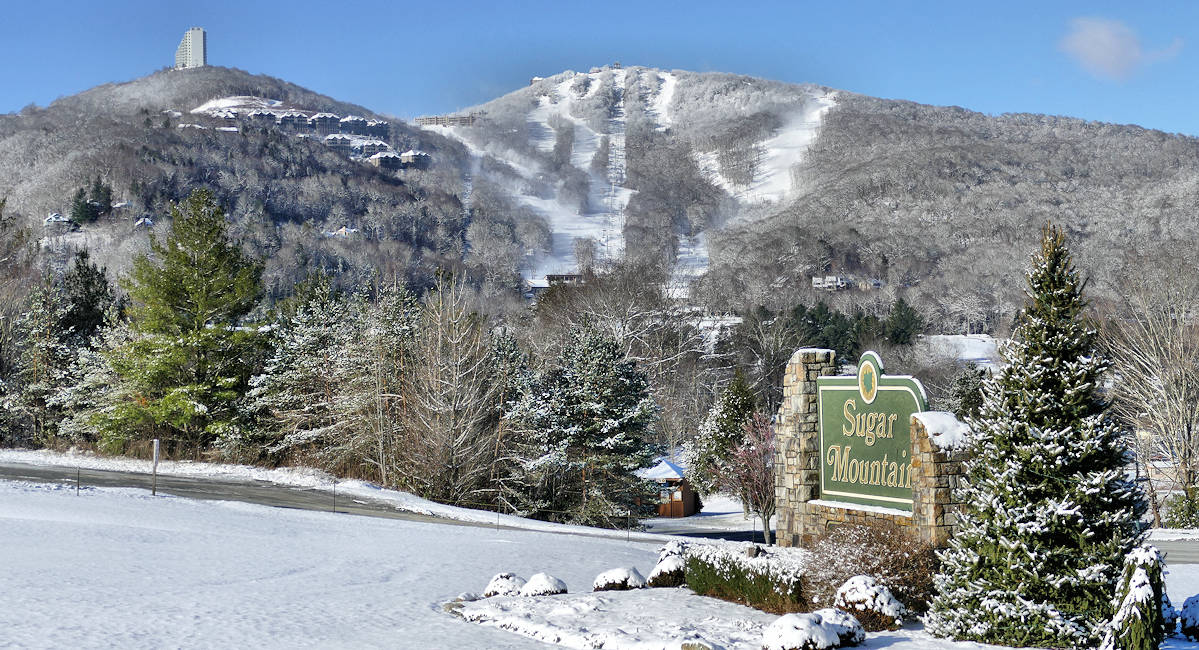 Of course, winter is our favorite season. Why? Because we have one of the best winter sports resorts in the South – Sugar Mountain Resort! From skiing and snowboarding, to ice skating and cross country skiing, you can't beat Sugar's sweet slopes. For non-skiers, there is still plenty to do – shopping, attractions and more!
Coming for the holidays including Thanksgiving and Christmas? Find even more festivities. 
Sugar Mountain Winter Fun Favorites
Skiing & Snowboarding at Sugar Mountain
Find one of the South's premier ski slopes, Sugar Mountain Resort. Choose from full day, half day, twilight or night sessions. Come as you are – equipment rentals and sports shop on-site. Beginners learn skiing & snowboarding at either the adult or children's schools. Groups are welcome and childcare is available. See our insider's guide to the ski resort.
Sugar Mountain Tubing Park
Tube down 700-foot tubing lanes and return to the top via the Magic Carpet Lift! No experience needed and fun for all ages. Tube rental included. Located next to the ice skating rink. Read more about Tubing!
Ice Skating at Sugar Mountain
Sugar Mountain Resort's 10,000 square foot refrigerated outdoor ice skating rink is the perfect place to experience winter's beauty on skates! Read more about ice skating!
Dining
Find 25+ great restaurants within a 5-miles of the main entrance to our village! See our Sugar Mountain Restaurant Guide.
Shopping
Find many places to shop including necessities like groceries to stock up your cabin or condo and places to get extra winter gear. Go to our Shopping Guide. Looking for special gifts? Find our Art Galleries.
Mast General Store
The famous original Mast General Store is not only a great place to shop, it's a trip back in time. It's only 10 miles from the entrance of Sugar Mountain in the scenic area of Valle Crucis. Read about Mast General Store.
Choose & Cut Christmas Tree Farms
From mid November through mid December, take home the perfect Christmas tree! See our list of choose & cut farms and tips for picking the perfect tree.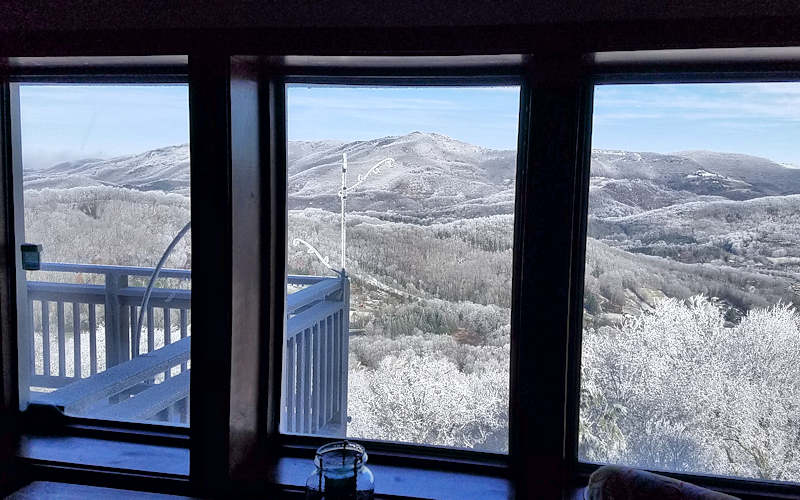 Places to Stay
Wake up to winter wonderland views! You won't find cookie-cutter hotels on our mountain. All of our accommodations are vacation rental homes (all sizes), log cabins and condos with big views. The holidays are a very festive and busy time. Book well in advance to get the perfect place for you and your family. See our Top Vacation Rentals with tips for mountain stays.
Wineries & Breweries
Take your own winery tour in our Sugar Mountain area and enjoy spectacular scenery of the Blue Ridge Mountains, beautiful outdoor settings, weekend live music, and plenty of local wines. Two wineries are located just five miles from our village. Sample local brews at a nearby craft brewery. Open year-round. Free admission. Read more: Three Wineries near Sugar | Kettell Beerworks Brewery
Wilderness Run Alpine Coaster
New in 2020! The first Alpine Coaster in the North Carolina Mountains is located at the base of Sugar Mountain. Ride individual carts at speeds up to 27 MPH on multiple 360-degree loops. It's a cross between a roller coaster and toboggan sled run. They are open every day year-round, including our winter ski season. Read about the Alpine Coaster.
Sugar Creek Mining Company
Mine your own North Carolina gemstones! Grab a bucket and our expert staff will set you up on our flume line, then our staff will help you pan your gems and identify them. If desired, our expert gem cutters can cut your rough gemstones and set it into a piece of jewelry. Located across from the entrance to Sugar Mountain. Read more about gem mining.
Snowshoe Tours
Explore Sugar Mountain Resort's winter wonderland with a Snowshoe Guided Tour. Tours range from a casual walk to an intense workout. Experienced guides accommodate your needs. Read more about snowshoe tours!
Hiking & Waterfalls
Yes, winter is a fantastic time to hike. Leafless trees open the views, and few people are on the trails. Check the weather first! See our Sweet 16 Hikes & Waterfalls.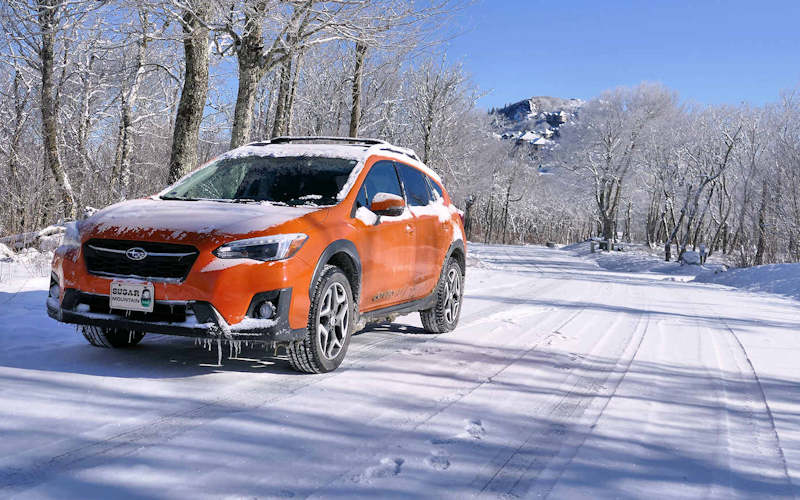 Winter Driving
Four wheel drive is always recommended since weather can change quickly with sudden snowfall. The Village of Sugar Mountain does a fantastic job at clearing roads. If you don't have four wheel drive, we suggest you stay at a rental near the base of the mountain.
Also see our Social Distancing Things to Do.