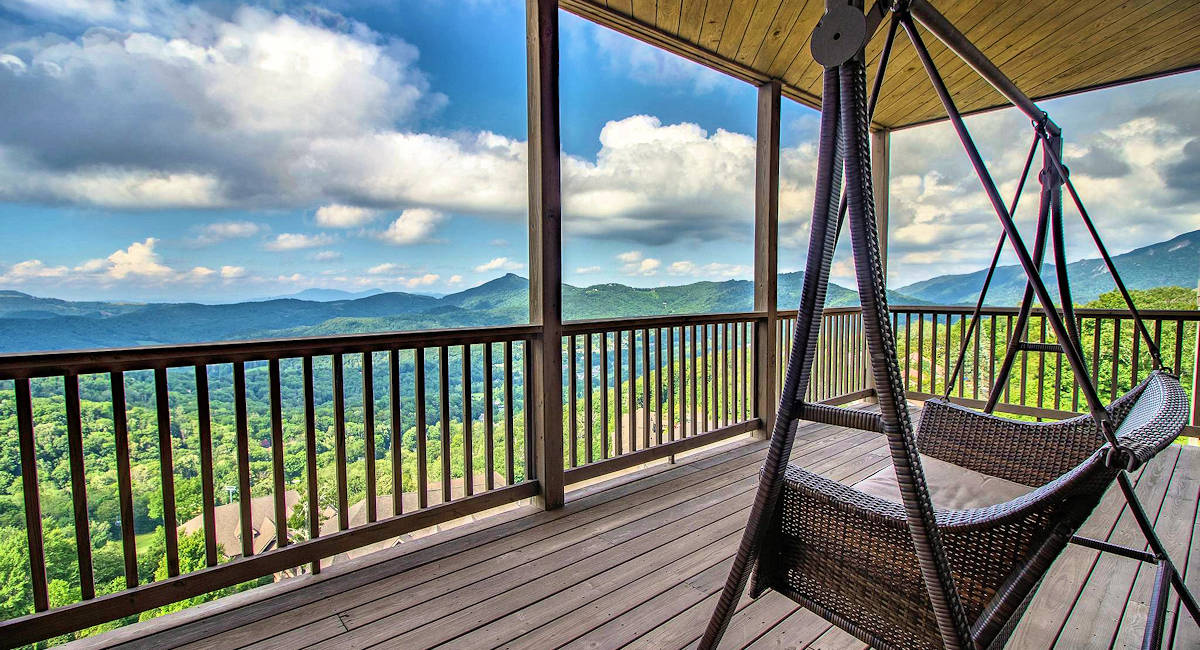 Get away to the village of Sugar Mountain high in the Blue Ridge Mountains (elevation ranges from 4,100 to 5,236 feet) for cooler temperatures, big views and plenty of things to do. Stay in a vacation rental on Sugar Mountain and fill many summer days with sweet fun – from adventurous explorations to relaxation in the cool breezes. We offer plenty of places for social distancing. (See the latest COVID-19 local update.)
As one of the highest peaks in the Blue Ridge Mountains, Sugar Mountain is one of the coolest places in the South (in many ways)! Sugar Mountain's average high in July is 75 degrees, compared to 90 in Charlotte and 85 in the lower mountains around Asheville.
Whether you are looking for a Blue Ridge Mountain getaway with your spouse or a big family, we have a large variety of vacation rentals – condos to cabins – to fit your lodging needs and dreams. See our many places to stay.
Below, find our Top 20 Things to Do within a 20-mile radius of Sugar Mountain during the summer months:
Top 10 Outdoors Adventure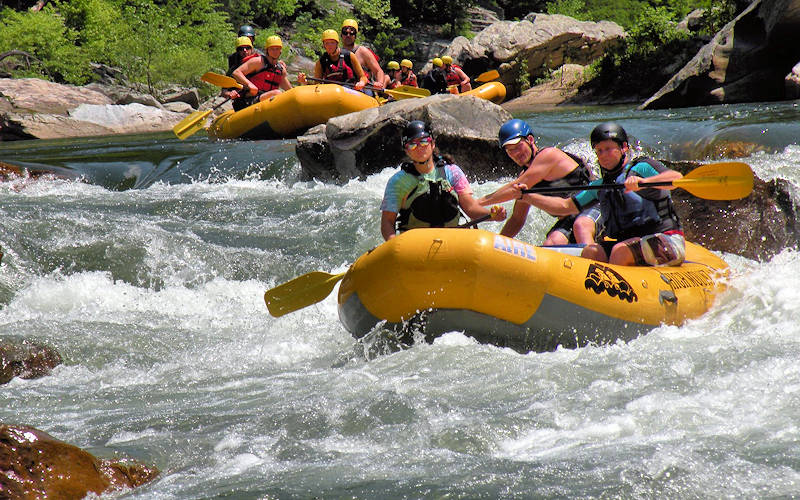 Looking for thrills and excitement in the great outdoors of our Blue Ridge Mountains of North Carolina?
Top 10 Relaxation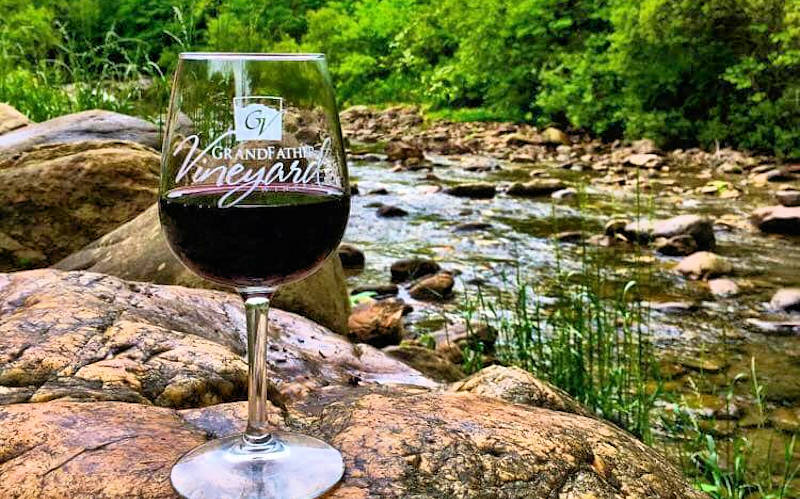 If you are looking to unwind, rest and enjoy the peace and tranquility of the mountains, here are some ideas for you:
Do Nothing: Our homey vacation rentals make it very easy just to sit on your deck or balcony all day with a good book. Soak in the views, rock your cares away and enjoy our fresh mountain air. Find a vacation rental.
Scenic Drives: Cruise the famous Blue Ridge Parkway or lesser traveled country roads for plenty of mountain scenery from your car. Stop along the way at overlooks and attractions. The drive to Valle Crucis takes you to the famous Mast General Store. See our Blue Ridge Parkway Trip Guide.
Wineries & Breweries: Sample wines at three wineries near Sugar Mountain in beautiful mountain settings with plenty of outdoor space and live music: Banner Elk Winery, Grandfather Vineyard and Linville Falls Winery. For local beer, head to Kettell Beerworks in Banner Elk with a dozen brews on tap. See our Winery Guide.
Lift Rides: On summer weekends, ride the ski lift up to the top of Sugar Mountain. Take a picnic to enjoy the big views and hike out to the rocky summit. Read more.
Art & Antiques: Stroll through some outstanding galleries and antique shops along NC Highway 184 (Tynecastle Highway) between Sugar Mountain and Banner Elk, plus NC 105 heading to the Foscoe / Boone area.
Picnics: Pick up picnic goodies at one of our many restaurants or a grocery store, then head to the Blue Ridge Parkway, to Tate Park in Banner Elk or ride the lift to the top of Sugar.
Restaurants: Find dozens of delicious local dining options – including Italian, Mexican, Asian, bar & grills, barbecue, steaks, seafood and farm-to-table. Most have outdoor dining and take-out. See our restaurant guide.
Farm Tour: At Apple Hill Farm, take a guided walking tour to see a variety of farm animals and take home some Alpaca yarn, socks and more. Read more.
Gem Mining: At Sugar Creek Mining Company at the main entrance to Sugar Mountain, grab a bucket and head to the flume line. Their staff helps you sort your gemstones, identify them and even create a piece of jewelry. Read more.
Art Festivals & Live Music: See our list below!
Events & Festivals
Free Weekly Concerts
Gather at the Golf & Tennis Club at Sugar Mountain every Wednesday night during the summer for free live music on the big deck – complete with dancing and inexpensive dinner option. See our calendar. Find plenty of other options for live music at wineries, restaurants and nearby towns. Read more.
July 4th Weekend
While many of the area 4th of July events have been cancelled for 2020, we will still have the morning Summit Crawl & Fireworks that night. Read more!
Fine Art & Master Crafts Festivals
July 17-19, 2020
August 14-16, 2020
September 11-13, 2020
New in 2020! This longtime favorite event has moved to Sugar Mountain for two weekends. These juried art festivals feature an eclectic gathering of unique hand-crafted wares from fine artists and master crafters. Read much more!
Grandfather Mountain Highland Games
July 9-12, 2020 (Canceled, but will return in 2021!)
The biggest event of the summer near Sugar Mountain is America's grandest Scottish Games, held in a spectacular mountain setting reminiscent of Scotland. This very unique festival brings bagpipes, tartan plaids, multiple stages of live music, crafts, food and traditional wares. Watch continuous athletic competitions, dancing, piping parades, sheep dog demonstrations and much more.
Looking ahead: Fall Color Guide | Winter Things to Do